Our dedicated, experienced and nurturing staff will provide your daughter with endless opportunities for discovery, learning and play.
Our planning is a combination of structured, adult-led activities where the children learn new skills and concepts, and child-led learning where our Early Years environment stimulates curiosity and enables each child to engage in activities independently.
During child-led learning, the children choose how and what they would like to explore and investigate and staff join them in support of their pursuits. Practitioners plan for this spontaneously 'in the moment' based on the interests, needs and stage of development of each child.
Girls in the Nursery and Pre-School follow the EYFS Curriculum which covers seven different areas of learning including:


All girls will have an individualised programme of learning. We use an online platform called 'Tapestry' which allows access to your child's observations, photographs, and the facility to communicate with the School directly, sharing achievements at home. Once your daughter has joined we will provide you with a link.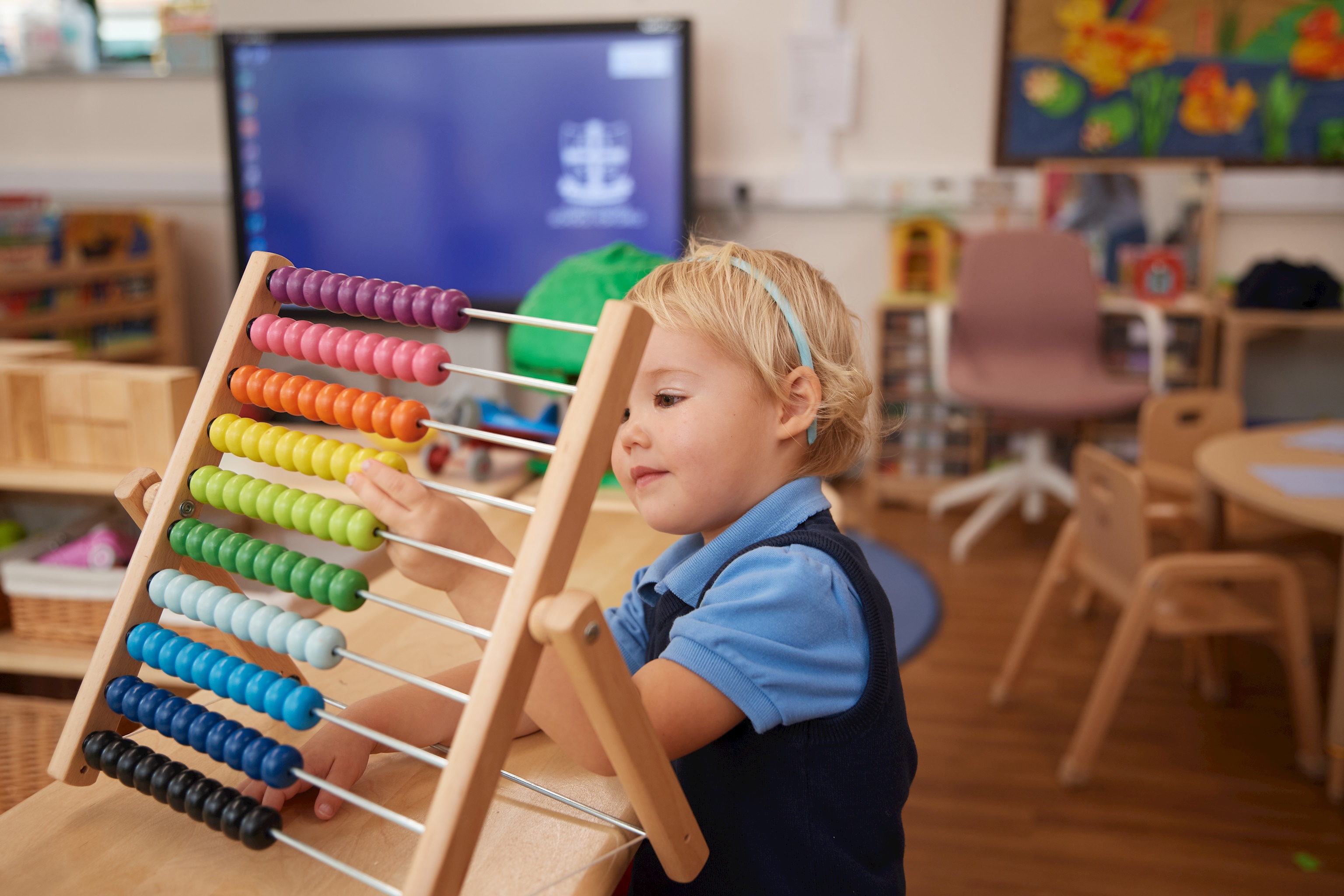 Specialist Teaching
Within the Nursery and Pre-School, we extend your daughter's learning with a programme of specialist teaching which includes French, Music, Outdoor Learning, Mindfulness, P.E. and Sensory Play.
We understand children learn best when they are happy and engaged.
We are an integral part of AESG community and join whole school celebrations and activities. We benefit from the fantastic facilities and specialist skills this brings.